Pros and Cons of Online Grocery Shopping
More and More People are E-Shopping
Shopping online shopping is convenient and can be fitted around busy lives. However when it comes to grocery shopping in particular, there is a nagging worry for some people about the quality and freshness of the food that will be delivered. This article gives the pros and cons of doing your grocery shopping online. It should help you decide if online grocery shopping is the right choice for you.
5 Reasons to Order Groceries Online
You can order anytime, 24/7.
Delivery is convenient. Choose a 1 or 2 hour time-slot.
Stores send best quality and freshness to minimise complaints.
Avoid crowds and parking queues.
Get the best prices, browse offers at your leisure.
Can Online Grocery Shopping Really Save You Money?
Shop Using the Internet
Pros: The big advantage of ordering groceries online is that you can browse the virtual shopping aisles 24/7 without leaving the comfort of your sofa. Many sites have an online assistant that is able to give automated answers to the most common problems. The very best grocery websites also have online chat facilities that allow you to interact with a real person so that you can sort out any ordering problems immediately.
Cons: You need to feel confident about navigating online. Some grocery store websites are poorly designed and searching for a specific item is not always easy. Having said that, the stores are responding to consumer feedback and improvements are being made to their websites all the time.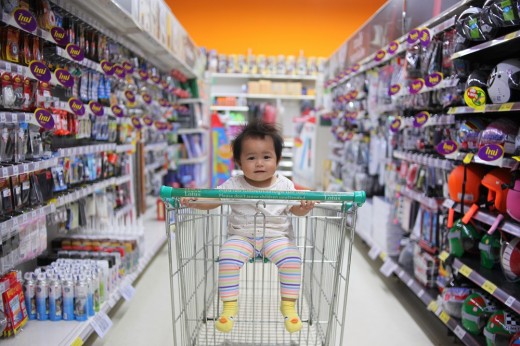 ---