Pros and Cons of Online Grocery Shopping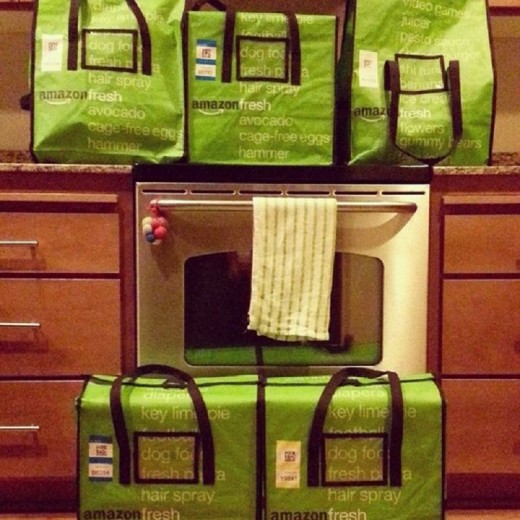 More and More People are E-Shopping
Shopping online shopping is convenient and can be fitted around busy lives. However when it comes to grocery shopping in particular, there is a nagging worry for some people about the quality and freshness of the food that will be delivered. This article gives the pros and cons of doing your grocery shopping online. It should help you decide if online grocery shopping is the right choice for you.
5 Reasons to Order Groceries Online
You can order anytime, 24/7.
Delivery is convenient. Choose a 1 or 2 hour time-slot.
Stores send best quality and freshness to minimise complaints.
Avoid crowds and parking queues.
Get the best prices, browse offers at your leisure.
Can Online Grocery Shopping Really Save You Money?
Shop Using the Internet
Pros: The big advantage of ordering groceries online is that you can browse the virtual shopping aisles 24/7 without leaving the comfort of your sofa. Many sites have an online assistant that is able to give automated answers to the most common problems. The very best grocery websites also have online chat facilities that allow you to interact with a real person so that you can sort out any ordering problems immediately.
Cons: You need to feel confident about navigating online. Some grocery store websites are poorly designed and searching for a specific item is not always easy. Having said that, the stores are responding to consumer feedback and improvements are being made to their websites all the time.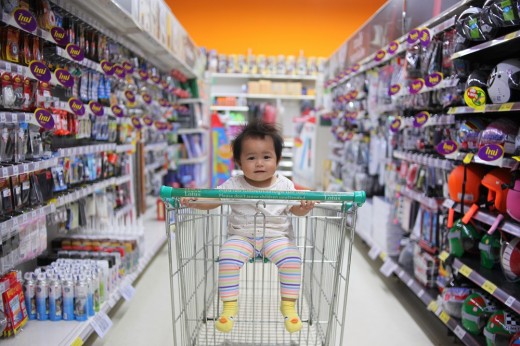 Pros: Online ordering usually gives you the option of having either home delivery or store collection. Most stores give you a two hour time slot for your grocery delivery or collection; some may narrow it down to just one hour. This makes the service very convenient. With an 18 hour delivery window to choose from, seven days a week, you can easily fit your grocery shopping around your other commitments.
Cons: Delivery charges may be higher for the more popular delivery slots, for example on a Friday or Saturday. For major public holidays like Christmas or New Year, delivery slots can get booked up several months in advance.
The Rise of Online Food Delivery
No More Queuing or Parking Hassles
Pros: Shopping online means no queuing at the checkout to pay, no parking hassles as you search for a space in the shopping mall car park and no negotiating the in-store crowds if you have to shop at peak times.
Cons: Grocery shopping via the web is a virtually anonymous activity. You have no human contact with store staff or other customers. Nor can you have any accidental meetings with old friends or love-at- first-sight encounters over a shopping trolley.
Freshness and Quality of Food Assured
Pros: The last thing that a grocery store wants is dissatisfied customers complaining about having received poor quality goods. This makes a lot of extra and unnecessary work for their customer complaints department. It is therefore good practice for them to only send the freshest produce out on the home delivery orders. A reputable store will give a guarantee that if you are not happy with your delivery then they will give you a refund.
Cons: Somebody else choosing your individual fresh items for you (such as fruit and vegetables) will never seem as good as if you had personally picked out the best in store yourself.
Amazon Vs. Instacart: Which Grocery Store Delivery Is Better?
Save Money With Home Grocery Delivery
Pros: Shopping online means that you have saved spending on gas and parking charges. You will have time to browse all the special offers as you put your grocery order together. You may wish to check the price of big value items on a comparison grocery shopping website. They plot the prices of the most popular branded grocery items and their prices should never be more than 24 hours old. They have a team of price checkers who visit the physical stores as well as monitor the online grocery website prices. It can save you the effort of visiting all the individual grocery sites yourself.
Cons: Popular offers may sell out before your allotted delivery time. Even though the supermarket will bring you a substitute item it may not be appropriate, which can lead to disappointment.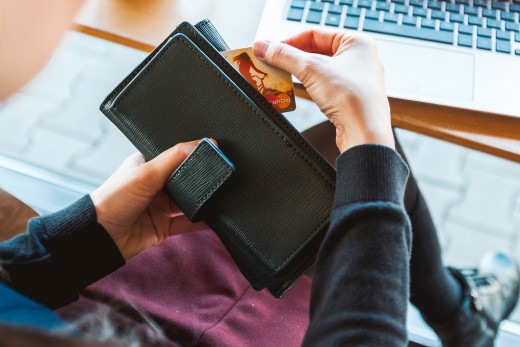 How Quickly Are Online Retail Grocery Sales Growing?
A survey by Mintel (retail analysts) showed that UK online retail sales have more than doubled in the last five years. In 2017, 48% of Brits did at least some of their grocery shopping online. Online food sales now account for about 24% of the whole grocery market.
It is a similar story in North America. The US Food Marketing Institute reports that in 2017 43% of millennials (young people) shopped online for groceries at least occasionally. This is a 50% increase over a year ago. The convenience of online grocery shopping is proving to be a hit with time-pressed consumers.
Can E-Shopping Help Local Producers?
Grocery stores only make a profit on online shopping if they minimise overheads. Most of them do this by having centralized warehouses and distribution systems. This means they buy from large-scale farms and factories that can deliver lower per-unit costs.
Demand for locally produced food is growing and so some supermarkets are changing their policies to include small producers. However, there is a cost to this and many consumers are unwilling or unable to pay more for their food. There is also the question of how to define "local". Some people say it should me no more than 30 miles from the point of retail sale, while others consider "local" to include producers state-wide.